And You Don't Stop: 30 Years of Hip-Hop es un documental de Hip Hop del año 2004, dirigido por Richard Lowe y Dana Heinz Perry, quienes documentan el desarrollo de este fenomeno desde su nacimiento en los '70s. And You Don't Stop fue nominado a los premios IDA en 2005.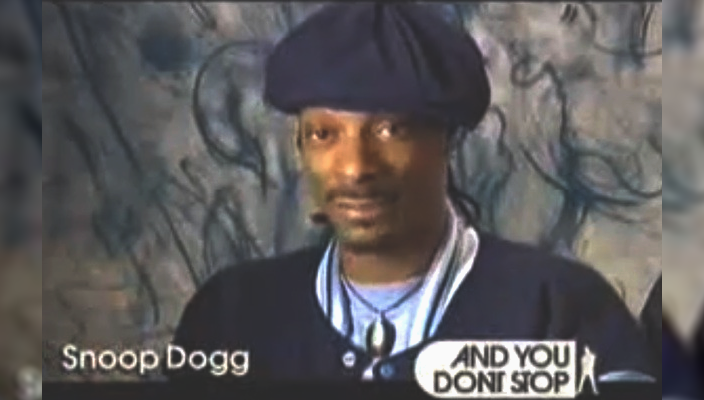 And You Don't Stop: 30 Years of Hip-Hop, transmitido en varios capitulos por VH1, entrevista a varias leyendas del Hip Hop como Afrika Bambaataa, Grandmaster Flash, Fab 5 Freddy y Busy Bee. Ademas aparecen otros artistas como 50 Cent, 2 Live Crew, Ol' Dirty Bastard, Eric B, Big Boi, The Notorious B.I.G., Mary J. Blige, Eminem, Kurtis Blow, Foxy Brown, Diddy, Ice Cube, Chuck D, Mike D, DMX, Snoop Dogg, y muchos mas.
New York Times escribio: «And You Don't Stop resalta del resto de documentales mas vistosos y llamativos de MTV y VH1, haciendo un trabajo mas completo que cualquier otro film que trate de estos ultimos 30 años del Hip Hop, desarrollados por DJs, MCs, raperos, criticos y fans»
Con tan buenas criticas y tantos artistas entrevistados, And You Don't Stop es un excelente documental de Hip Hop, el cual tuve la suerte de ver en VH1 subtitulado y lo recomiendo encarecidamente. Aca les dejo el documental completo (por el momento solo disponibles en ingles), espero que les guste y nos cuenten que les parecio!
And You Don't Stop: 30 Years of Hip-Hop (Documental Completo)
Parte 1
Parte 2
Parte 3
Parte 4
Parte 5
Parte 6
Parte 7
Parte 8
Parte 9
Parte 10
Parte 11
Parte 12
Parte 13
Parte 14
Parte 15
Parte 16
Parte 17
Parte 18